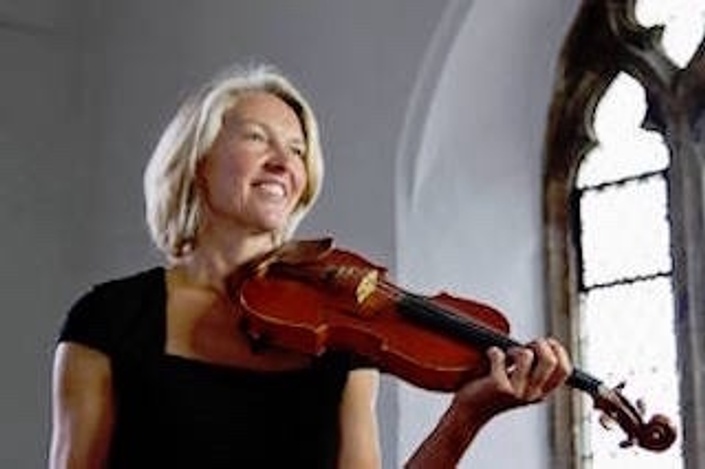 Violin/Viola for Beginners
Everything you need to know to make your first steps on the violin or viola a success.
Who is this course for? This is an excellent course for new starters on the violin or the viola and for those keen to review their basic technique.
Where will this course lead me to? The course takes you from the very first steps, from tuning the instrument to learning the bow hold and violin/viola hold through to playing with the left hand fingers.
What is the format of the course? This course consists of 16 lectures and 14 play along tracks. You are expected to join in with your instrument whilst watching the video lessons. Practise each tutorial until you have mastered the techniques before moving on to the next one.
Can I learn the content of this course for free on YouTube? You can learn a lot from YouTube videos, that's for sure. However, how will you know that what you are learning is solid technique, offered in a logical sequence? I have taken hundreds of students from complete beginners to a professional playing level. I know what is important in the early stages of learning: not to get into bad habits that you will have to unlearn again at some stage in order to progress.
How long will this course take? This course will take 4-8 weeks to complete. At the end of this course, you will have a solid basic technique from which to expand your playing.
Is there any recognition of my achievements? You can download a Certificate of Completion at the end of this course.
Your Instructor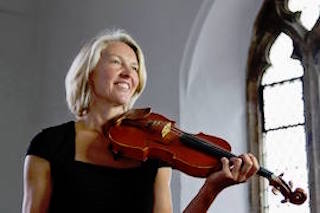 Henriette studied violin with Jan Hulst (Concertgebouw Orchestra) at the Rotterdam Conservatoire in the Netherlands and graduated in 1991 with the DM exam. From 1991-1994 she continued private postgraduate violin studies with Tessa Robins-Khambatta (Royal College of Music) in London. She was a member of the Continuo Chamber Orchestra in the Netherlands and played for Dutch Television. She also holds a Masters Degree in Education from the Open University.
Henriette has taught the violin in music schools in the Netherlands and currently works as a visiting violin teacher in schools in England. She also has a private teaching practice at home. Students have gone on to specialist music schools, read music at university, have become professional violinists and viola players, have gained music scholarships and music exhibitions to schools and colleges and have won music competitions. In recent years, violin teachers have come to observe Henriette's lessons in order to enhance their own teaching. Henriette is also a contributor to The Strad Magazine's "Ask the Experts" column.
A particular strength and specific area of interest is the development of exercises designed to increase flexibility and muscle control. As Henriette herself did not start learning the violin until age 16, flexibility was not as natural as it is when children start learning the instrument from an earlier age. This initial disadvantage however turned out to be an advantage when helping others develop their violin technique.
Outstanding online violin lessons, viola lessons, cello lessons
Over the years, students and fellow teachers repeatedly asked Henriette to write a book about string playing technique. Henriette never believed though that playing a string instrument can be learned from written text or from photographs alone. This is how the idea for the online campus developed. The exercises you will find at Pro-Am Strings were developed and tested over 25 years of teaching the violin. They have been proven to produce an enhanced technique, better tone and faster learning. Having the exercises online in different formats means that, whatever your preferred learning style, there will always be something for you. This, coupled with a great team of Associate Teachers, means that we are now consistently rated as delivering outstanding online violin, viola and cello lessons by a growing community of players across the globe.
Away from work, Henriette enjoys cooking for friends, floristry, figure skating and outdoor pursuits such as road cycling and walking her dog Mac.
Course Curriculum
Introduction
Available in days
days after you enroll
1. Preparing the Instrument
Available in days
days after you enroll
2. The Bow Hold
Available in days
days after you enroll
Thank you very much for taking this course. We hope that you have enjoyed the lectures and that you have progressed your playing. Please leave your feedback on the Pro-Am Strings website. We value your comments and so do our other customers. If you would like to be kept updated about what we do, please email us at [email protected] Please take a look at our further courses, videos, webinars, Skype lessons, repertoire lists and fact sheets by clicking here: www.proamstrings.com
We wish you all the best in your playing!